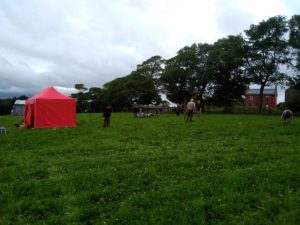 VHF Field Day Setup 2019
It's VHF Field Day weekend, we are setting up for VHF field day again.
The setting up its the most important part, it's all about a group of people coming together to setup a Radio Station. Very much like what you might have to do in an emergency, and demonstrate that it can function. This is achieved buy a 24 hour radio contest.
We are hoping to be active on 6m, 4m, 2m, 70cms, and 23cms. From 14:00 UTC Saturday 6th July to Sunday 7th July at 14:00.