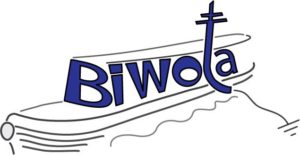 The Worksop Amateur Radio Society will be Supporting, British Inland Waterways on the Air on the weekend of August 24th to the 26th.
John M0JAV has very kindly loaned his Canal Boat, which will be moored on the Chesterfield Canal, (Radio Society members should check the facebook event for the location or check the Society Notice Board),
This event which aims to bring together radio amateurs who regularly use Britain's inland waterways such as boaters, Canoe and Kayakists, cyclists, walkers, etc, to celebrate their hobby. Using Special Event call sign GB4CCT, on 80, 40, 20, 10, 2m and 70cms, give a shout out or pop along to support this event in person all Society members welcome.
**UPDATE**
In addition Sue / Steve / Carol / Paul will be operating from the Banks of the River Witham with the Call Sign of GB4BRW – on 2m/70cms and 40M – WAB Square TF16 and Locator IO93UD
BIWOTA has been held for a number of years and additional details can be found here.
You can also check out the BIWOTA Facebook page for current information: https://www.facebook.com/BIWOTA/