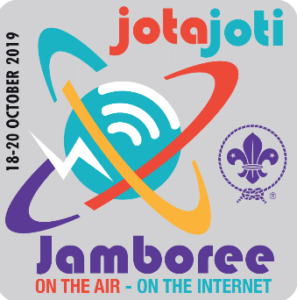 Plans are in place, we have a team of Radio Amateurs ready.
We very much look forward to welcoming Young People from Bassetlaw District Scouts, to out HQ on West Street in Worksop, Nottinghamshire, to take part in JOTA 2019
Jota or Jamboree on the air takes place each year in October, and this year is the 62nd time the event has been run.
Jamboree on the Air is the largest Radio Scouting event, indeed it is the largest event in the World Scout calendar.
The idea came from a group of Scout Leaders who were also licensed radio amateurs, following their experience with a large station at the 9th World Scout Jamboree in Sutton Park in 1957.