Worksop Amateur Radio Society History.
June 1987
Renovation work continued on the Clubs 'new' building – below you can see the building with its New Roof on.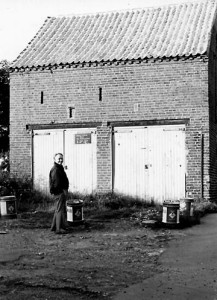 Looking at the Buildings new roof.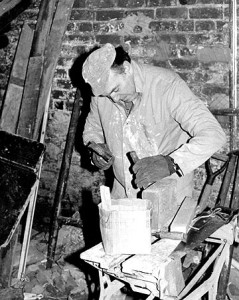 GOHMX Maurice cutting bricks.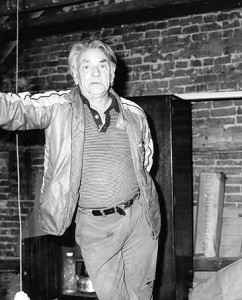 G0DKQ George keeping a watchfull eye. (Above).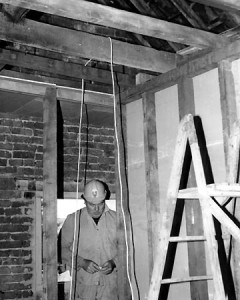 Maurice getting some first aid.
1988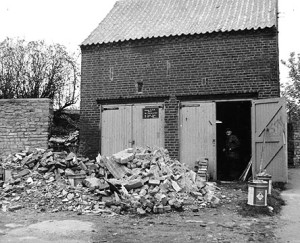 Notice the large pile of bricks to sort and recycle.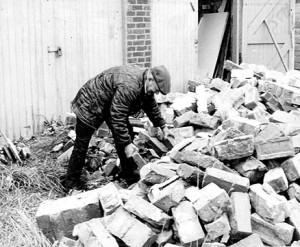 G0CEJ Cyril – getting on with the task of sorting this large pile of bricks.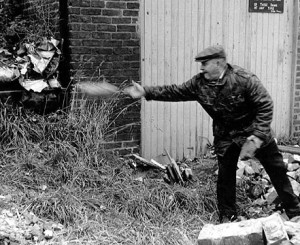 G0CEJ Cyril – the fastest brick in the West !