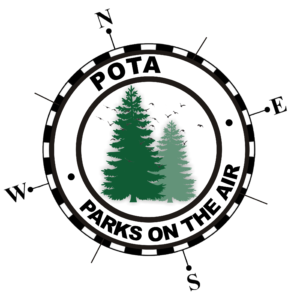 On the 7th September 2019, three members of Worksop Amateur Radio Society activated three parks on the air.
The Parks Activated were:
G-0075 – Lincolnshire Wolds ANOB
G-0444 – Vicar Water Country Park
G-0461- Bassetlaw Showground
The three members who activated the Parks were Andy, Paul, and Phil.
If you worked one or more of the parks you can pick up Hunter(chaser) point by registering at the Parks on the Air Web site – Please see below
If you are interested in Parks on the Air (POTA) and would like more details of the scheme and or to register please visit parksontheair.com 
This is a great scheme and is very accessible and we are sure would be of interest to most Radio Amateurs.
Some photos from Paul's activation (some of you will recognize Normanby Top) and the Radar Station can be seen in the third picture.