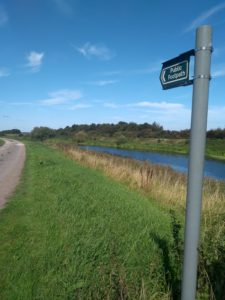 GB4BRW – Thanks to everyone who took the time and trouble to call in and answer our CQ calls.
This was one of two Special Event Stations operated by members of Worksop Amateur Radio Society for British Inland Waterways on the Air, (BIWOTA) over the August Bank Holiday Weekend.
The other station being GB4CCT, on the Chesterfield Canal near Retford, in North Notts.
We operated from Ferry Farm, on the Banks of the River Witham, about 1 mile west of the village of Woodhall Spa, this site is at 0 ASL – and lower than the river. Our best contact was into North Wales on 2m FM
We made 51 QSOs over the weekend – which felt like a lot more at the time.